Gut balancing food supplement
00

people are currently looking at this product
Gut balancing food supplement
00

people are currently looking at this product
SAVE 15% WITH BUNDLE
GREAT DECISION! 🎉 MOST people CHOOSE THIS PACKAGE.

Free shipping for orders above 100€
Award-winning
Express delivery (2-3 days)
Klarna, iDeal
Calm your gut and improve your skin's texture with one capsule.
The easiest way to relieve bloating and constipation
A unique mix of microbiological cultures that support your gut & skin from within
Contributes to improved digestion and a balanced skin & gut microbiome
A balanced gut can calm down inflamed, irritated or problematic skin (acne, inflammation, eczema)
Delayed-release capsules deliver active and alive bacteria to your gut
Guaranteed 20 bilion microbiological cultures with 7 different strains in every capsule
good to know
Microbiological cultures and inulin mix
20 bilion bacteria in one capsule
7 different strains
For 30 days
Probiotic & prebiotic mix with turmeric

Lactobacillus plantarum: A live bacteria ​​shown to help eliminate bloating, cramping, and stomach upset, as well as promote healthy bowel elimination. It can increase skin hydration by reducing transepidermal water-loss, can improve skin glow and elasticity, and reduce wrinkle depth after 12 weeks of daily oral intake.

Lactobacillus paracasei: A live bacteria that reduces skin sensitivity, transepidermal water loss (TEWL), and improves skin barrier function after 2 months. Improves barrier function and reduces skin inflammation, in addition to helping skin recover significantly faster.

Lactobacillus acidophilus: A live bacteria effective for mental and digestive health, in addition to improving overall skin complexion. Helps support healthy skin.

Bifidobacterium longum: A live bacteria effective for digestive issues such as lactose intolerance. It helps to break down most sugars in food, including lactose.

Bifidobacterium longum has also been shown to help prevent constipation, reduce inflammation caused by certain bowel conditions, prevent high cholesterol levels and help prevent the development of certain allergies.
Ingredient list 1 capsule (a daily dose) contains: Mixture of microbiological cultures* 235mg Lactobacillus plantarum 1B CFU Lactobacillus reuteri 1B CFU Lactobacillus rhamnosus 1B CFU Lactobacillus paracasei 1B CFU Bifidobacterium lactis 1B CFU Lactobacillus acidophilus 1B CFU Bifidobacterium longum 2B CFU FOS 100 mg Inulin 100 mg Turmeric powder 20 mg Black pepper extract 5 mg of which piperine 4,75 mg

CFU: Colony Forming Units
Recommended daily dose is 1 capsule per day. Swallow the capsule with water, juice or other drink right after your meal. The recommended daily dose must not be exceeded. This food supplement is not a substitute for a balanced and varied diet. Keep out of the reach and sight of small children. Store at a temperature below +25°C. Protect from light and moisture.
Smartfoods® is an innovative supplement line that focuses on the connection of the gut with your skin. Minimalistic but powerful scientifically backed and high-quality ingredients work together to make you glow from within.

Fast diets and modern-day problems have made our digestive tracts and skin look like barren deserts. It's time to work on those problems smarter, not harder. Smartfoods® will give your body results that last and are easy to maintain.

The line consists of Super Glow collagen powder with adaptogens and Gut Love probiotic blend - your daily essentials for a healthy gut, glowing skin, strong hair and nails.

Gut Love is a comprehensive blend of microbiological cultures and fibres with 20 billion alive and active bacteria and curcumin for additional immune support. It was designed to rebalance your skin microbiota and promote healthy skin. If you're looking for a super-convenient supplement to keep your digestive system balanced, this one's for you.

Super Glow is a unique blend of antioxidative superfoods and collagen peptides that clinically proven work together for radiant skin and healthy hair & nails. Superstar ingredient is a patented SkinAx2™ - clinically proven to restore skin radiance and slow down the ageing process. Enjoy our powerful formula, designed to reduce signs of ageing by promoting collagen production and promote skin regeneration.

By combining collagen and probiotics, these two advanced food supplements work even better together, delivering balance in your gut and visible results on your skin complexion.
Super bacteria for super results
Fast life and bad eating habits reduce the number of healthy bacteria in your gut resulting in slow digestion, constipation and bloating. Your gut nourishes your skin from within - one mighty capsule with 20 BFU was made to rebalance your gut and support your skin barrier.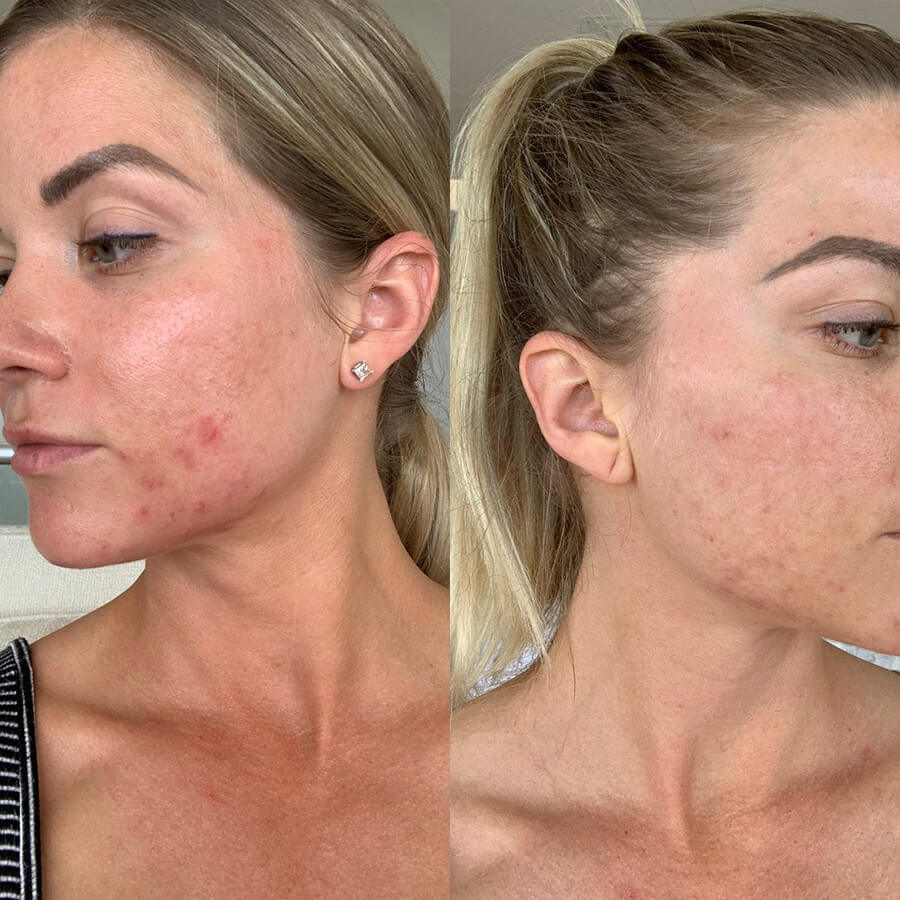 Results from users
"My skin has never looked better since I started taking Gut Love. Inflammation and breakouts are a thing of the past. Skin feels rejuvenated." Eva S.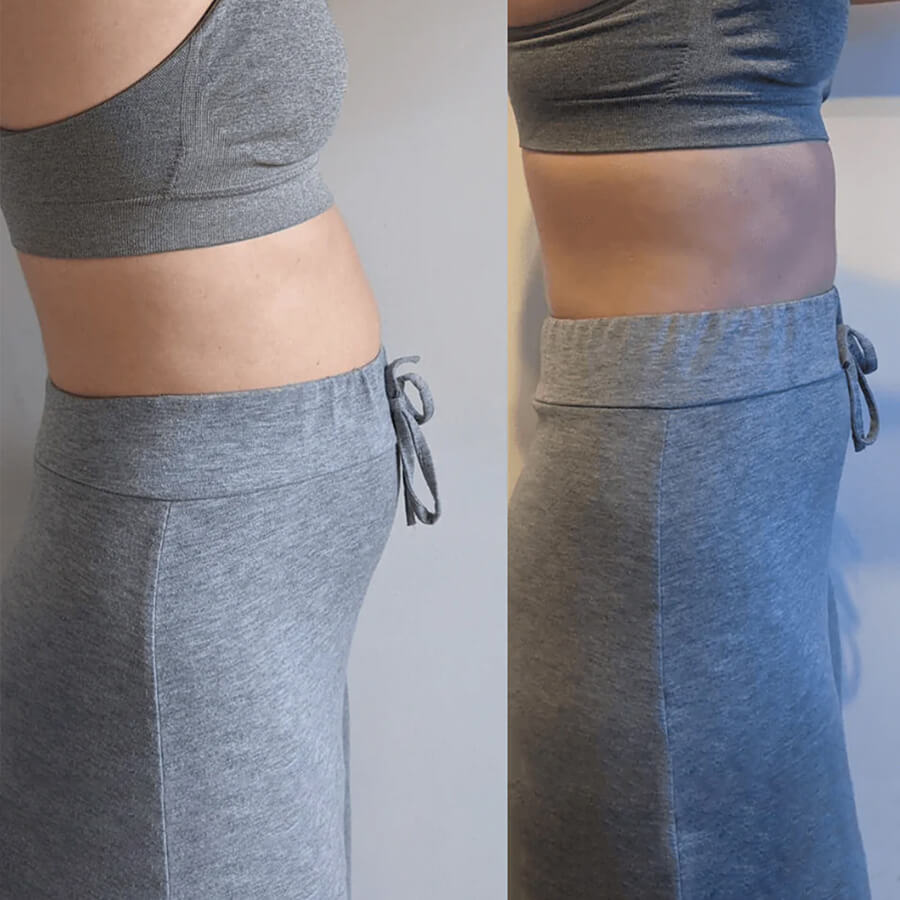 Results from users
"Gut Love is a life-saver for anyone struggling with gut issues. I've noticed a significant improvement in my digestive health and overall well-being." Jessica T.
Premium super ingredients
Balance your gut and improve your skin condition

Microbiological cultures
Restore balance in the gut and help to improve digestion
Inulin
Stimulates the growth of beneficial microbiological cultures
Turmeric
Natural anti-inflammatory and antioxidant effects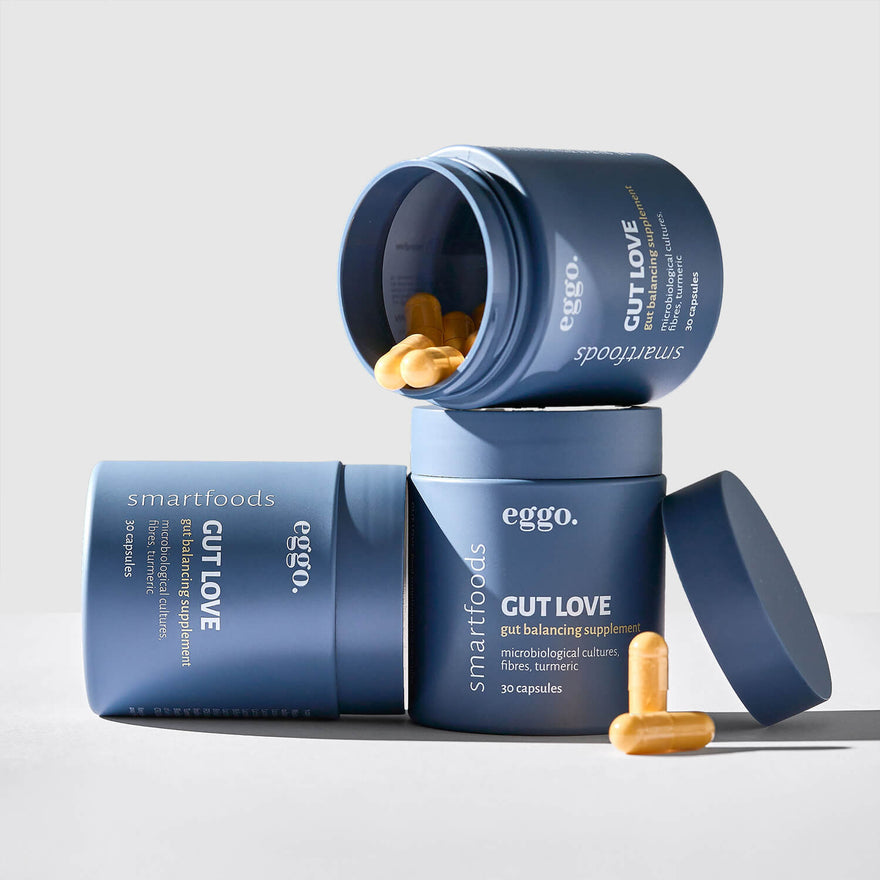 To healthy skin with a balanced gut
Gut microbiome is a collection of microorganisms that play a huge role in digestion, immunity and overall health. By bringing the balance back to your gut, you help support your skin and its barrier from within - reaching deeper that skincare.
Free delivery for orders over 100€
100% money-back guarantee
Winner of 4 Beauty Awards