Ultra nourishing 3-in-1 mask-cream
00

people are currently looking at this product
Ultra nourishing 3-in-1 mask-cream
00

people are currently looking at this product
Free shipping for orders above 100€
Award-winning
Express delivery (2-3 days)
Klarna, iDeal
Rich 3-in-1 mask-cream that nourishes, soothes and deeply restores the skin for a plumper-looking, radiant complexion.
Visibly nourished and soothed skin after the first use
Restored and even complexion overnight
Relieved redness, sensitivity and tightness caused by dehydration
24-hour nourishment for dry and dehydrated skin
3-in-1 use: evening face mask, rich daily moisturizer or hand cream
Dreamy whipped structure for easy and even application ☁️
Enriched with matcha & avocado 🥑 for a truly nourished feeling
Good to know
Fast absorbing, non-sticky
For dry and sensitive skin
Perfume-free
Vegan
Peptides are clinically proven to reduce the skin redness appearance of face caused by an inflammatory reaction and improves general skin properties like firmness and tone evenness.

Ceramides replenish skin's barrier, so it is better able to defend itself from external stimuli. They improve skin's hydration, resiliency, and suppleness.

CICA (centella asiatica) is full of amino acids and it's a super hydrating ingredient to soothe upset or compromised skin.

Avocado is an excellent source of skin-replenishing fatty acids to prevent water loss that can lead to signs of dehydrated skin.

Matcha is anti bacterial and is helpful in reducing inflammation and to even skin tone. The antioxidants are also known for reducing acne and increasing skin elasticity.

Shea Butter softens and hydrates skin. Because it contains several types of fatty acids it protects skin from damage from the environment like pollutants.

Oatmeal helps boost collagen production, improves skin complexion and reduces skin inflammation. It is stellar for maintaining the skin barrier's integrity, protecting the skin and reducing redness.

Squalane helps prevent moisture loss and restores suppleness to skin. Also functions as an antioxidant and helps strengthen skin's barrier.

Glycerin is a super-powered humectant that attracts and locks in moisture, providing lasting dryness relief that helps skin feel soft and supple.

Beta-glucan is a soothing ingredient that's particularly beneficial for skin exhibiting signs of a compromised skin barrier, like dryness and flakiness.
Aqua, Helianthus Annuus Seed Oil, Cetearyl Alcohol, Glycerin, Butyrospermum Parkii Butter, Persea Gratissima Oil, Cetearyl Glucoside, Squalane, Glyceryl Stearate, Phenoxyethanol, Caprylic/Capric Triglyceride, Xanthan Gum, Centella Asiatica Leaf Extract, Avena Sativa Kernel Extract, Sodium Hyaluronate, Tocopherol, Camellia Sinensis Leaf Powder, Magnesium Carboxymethyl Beta-Glucan, Ceramide NG, Caprylyl Glycol, Acetyl Tetrapeptide-40, Maltodextrin, Sodium Phytate, Citric Acid.
Volume: 50 ml
Apply onto cleansed skin in the morning as a deeply nourishing cream or in the evening as an overnight mask.
When should I apply Daydream cream?
Daydream is a 3 in 1 multi-use cream for everyday use. You can use it as a face mask, rich daytime cream or night cream.
How to use Daydream cream?
Use as a rich daytime cream - you apply it daily in the morning, right after cleansing your face.
Use as a night cream - you apply it in the evening as a last step of the routine.
Use as a mask - You apply a thin, even layer on cleansed, dry skin. Leave on for 10 minutes for a maximum soothing and nourishing effect.
Is Daydream cream oil-free?
Daydream cream is not formulated without oils. It contains Helianthus Annuus Seed Oil, Squalane and Avocado oil which not only replenish, smooth, and soften skin, they also visibly calm the skin and are a good source of natural antioxidants such as vitamins A, C, D, and E.
Can I use this cream with other EGGO Smartskincare® products?
Of course! We have created our skincare line to be used together!
Which adaptogens/superfoods are in this product?
You can find Avocado, matcha and Centella Asiatica in our Daydream cream.
Centella Asiatica - CICA has multiple benefits for the skin thanks to its active compounds, including madecassoside, which serves as an antioxidant. Centella asiatica itself also has been shown to have potent antioxidant properties and to be a rich source of amino acids, and there's additional research showing that it's a good hydrating ingredient to soothe upset or compromised skin.
Avocado oil is rich in fatty acids, which helps to moisturize and nourish the skin. It forms a protective barrier on the skin's surface, preventing moisture loss and keeping the skin hydrated. It contains antioxidants, such as vitamin E and vitamin C, that help combat free radicals and oxidative stress, which are linked to premature aging. These antioxidants can help reduce the appearance of fine lines, wrinkles, and other signs of aging.
Matcha is anti bacterial and contains incredibly high levels of epigallocatechin gallate (EGCG), which is helpful in reducing inflammation and to even skin tone. The antioxidants are also known for reducing acne and increasing skin elasticity.
Is this cream non-comedogenic (does not clog pores)?
All Smartskincare® products were formulated with non-comedogenic ingredients, so they don't clog pores.
What skin type is the cream suitable for?
Our cream is suitable for normal to dry and very dry to dehydrated skin types. It is also suitable for sensitive skin that needs soothing.
Is this cream suitable for oily/acne-prone skin?
We would not recommend this cream to those who have oily skin type as it contains some oils that may potentially be too heavy for this skin type and may cause more oiliness. It is best suited for those who need a rich moisturizer.
Is this cream safe for sensitive skin?
Yes, it is also suitable for sensitive skin, because we formulated it without any alcohol or perfume.
Who is this cream best for?
It is best for those who suffer from dry, dehydrated, itchy skin that needs intense nourishment and hydration. Daydream targets: dryness, dehydration, itchiness/irritation, redness, dullness and damaged skin barrier.
Is this cream safe for those who are pregnant or breastfeeding?
Yes. You can safely use Daydream cream when pregnant or breastfeeding.
Smartskincare®
is an innovative combination of the most powerful ingredients for your skin.
Simple, natural formulations are made with the power of superfoods and adaptogens as the main ingredients, but always in combination with an active ingredient such as hyaluronic acid, vitamin C, BHA/AHA acids.
Superfood is a multi-layered ingredient, which simultaneously contains antioxidants, anti-inflammatory agents and essential fatty acids to optimise the barrier function of the skin.
Adaptogens are plants that have evolved over thousands of years in a wide variety of environments. Resilience to overcome extreme conditions is a secret we have harnessed to help your skin too.
With Smartskincare®, you cover your entire skincare routine using fewer products - but only the ones you really need and with the same effectiveness.
Make your skin of the future smarter - a stronger barrier, noticeable hydration and a radiant appearance.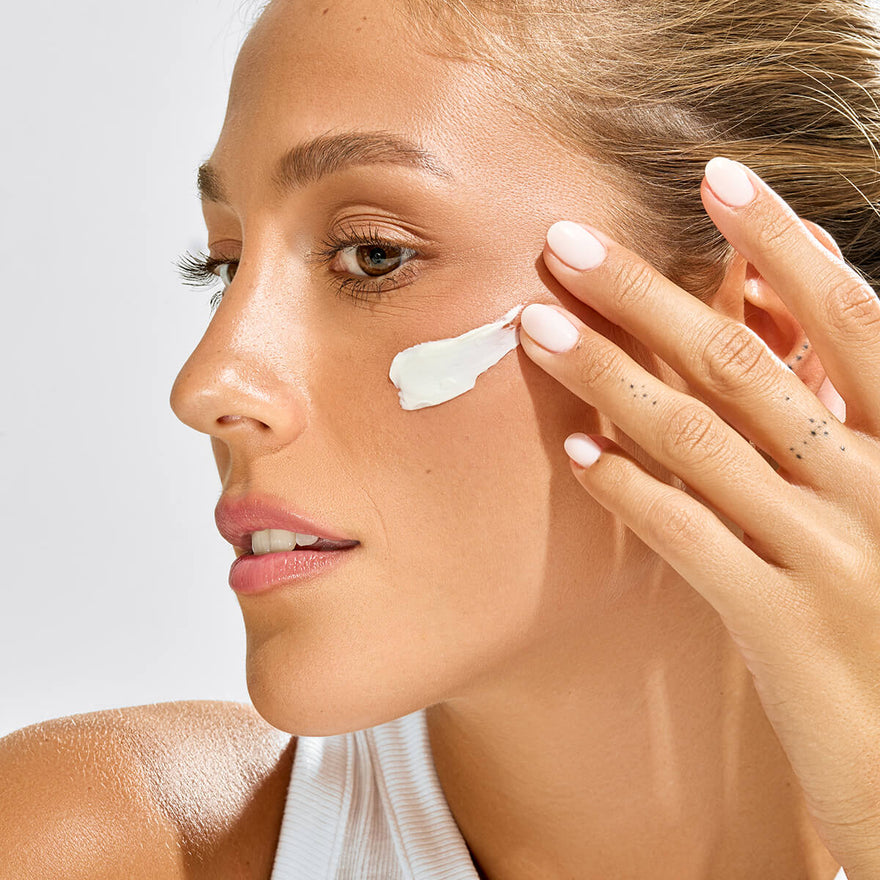 1 cream, 5 ways to use it
Tired, thirsty, irritated, red and dull skin - you what we mean. Our Daydream cream has a powerful mix of superfoods and active ingredients that combat all of these - in 1 cream. You can use it as an overnight mask, 10min mask, daily moisturizer, evening cream or even a hand cream. A real dream cream, right? 💙
Bye bye:
Sensitive, red and dry skin + damaged barrier
Feels like:
Whipped creamy texture
Smells like:
Perfume-free
Suitable for:
Dry, sensitive skin
No more stressed, irritated, dehydrated skin
Our whipped multi-use cream is ready to tackle the most sensitive skin types. Fragrance-free formula with peptides, ceramides, squalane, CICA, matcha and avocado helps to nourish, hydrate and soothe your skin for the dreamiest, most soothing feeling.
"Wake up to a softer, smoother and glowy skin."
Peptides
Peptides clinically proven to reduce redness, improve firmness and even out skin tone.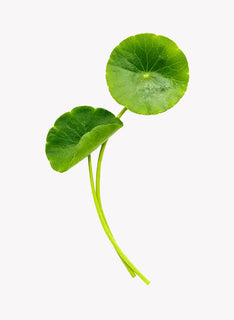 CICA
CICA is full of amino acids and is a super hydrating ingredient to soothe red and calm irritated skin.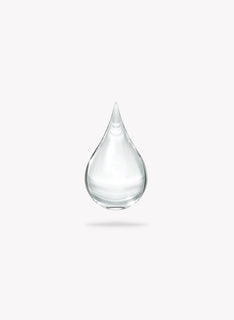 Ceramides
Ceramides replenish skin's barrier for better defence from external factors.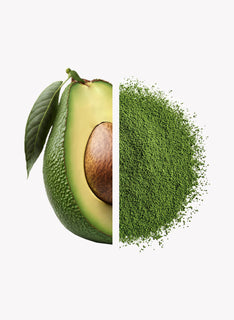 Avocado and matcha
Avocado and matcha calm your skin and prevent water loss for a hydrated and healthy looking skin.
Join us on Instagram @eggoglow
Free delivery for orders over 100€
100% money-back guarantee
Winner of 4 Beauty Awards